Need some help? Here's some questions customers asked before. Not the answer you need? Get in touch anytime.
---
What does your return policy look like?
We handle returns on a case-by-case basis with the ultimate objective of making our customers happy. You can read more on how we handle returns in our terms of service.
---
How do you respect my privacy?
Your privacy is important to us. It is carolinevrauwdeunt.com's policy to respect your privacy regarding any information we may collect from you across our website, https://carolinevrauwdeunt.com.
We only ask for personal information when we truly need it to provide a service to you. We collect it by fair and lawful means, with your knowledge and consent. We also let you know why we're collecting it and how it will be used. You can read our full Privacy Policy here.
---
Do you ship products to other countries and p.o. boxes?
Yes, we will send your order to any destination that accepts deliveries.
---
Do you have a customer service?
Absolutely! We're here for all your questions. Simply drop us a note and we will get back to you asap. You can contact us using the contact form on the website (under the pink button in the top menu).
---
What happens after I order online?
Get a look behind the scenes how CV Signature Products are made and what happens after you place your order.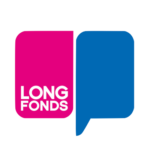 When you shop CV Signature Products it is good to know that part of the proceeds goes towards the Dutch Longfonds. Their mission is a world without lung diseases. Until that is the case, they support people with lung diseases and boost medical breakthroughs, aimed at preventing asthma and repairing broken lungs.


carolinevrauwdeunt.com partners with Stripe and Paypal to provide the most secure payment processing – accepting all major credit cards & payment methods.