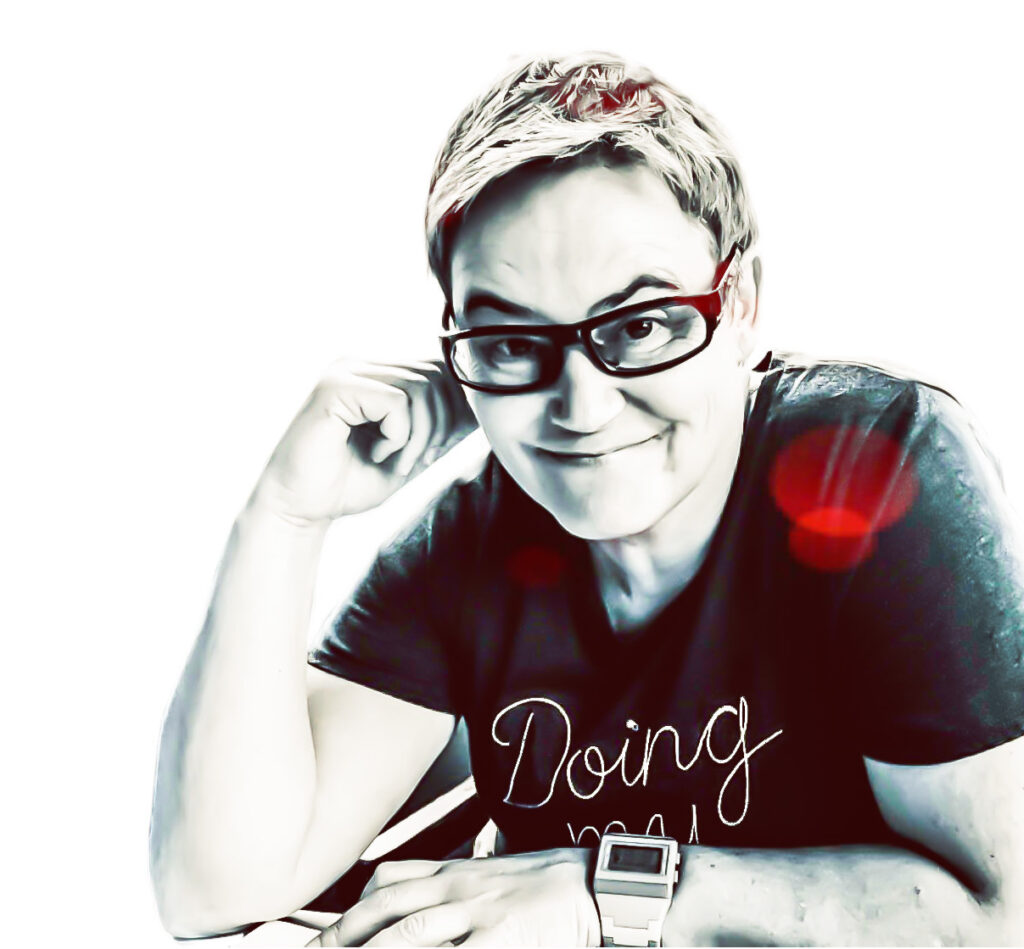 creator
Caroline is an avid photographer who loves to design and when she's not leading her team, coaching, writing, designing or podcasting, you can find her hiking or biking.
She is what is called a smart creative who combines her skills and experience from leading multi million dollar urban renewal projects with her creative and entrepreneurial talents.
An innovator who is not afraid to fail forward on the way to create impactful change. Her life's motto is "Dare to Create"​. She has emphasized many times the importance of stepping outside of known boundaries or conventions. "Nothing is crazy – really".
story
She started her career in law, built an impressive resume as projectmanager and today she is a leader in tech. As founder and CEO of ANDRS Projects Europe B.V. (Amsterdam (NL)) and ANDRS Projects NA Inc. (Waterloo (CAN)), she leads ANDRS' remote global team of rockstars that work on ANDRS' innovative software as a service (SaaS) brands.
// On CV Originals //
"I find a creative outlet in photography and design. I've been photographing and designing for years, but one day decided to open up shop. As a typical generation X-er I loved Star Wars, Pac-man computer games and I used to devour Thrasher the skateboard magazine. So I retrofitted some of these childhood favorites in my street wear and skateboard designs. And you'll continue to find more mashups between city icons and 80ties and 90ties classics.

The livin' collection with home style accessories and prints is a showcase of some of my best landscape photography. I have a deep passion for our planet and conservation, I love hiking in our local green spaces and I hope that my images inspire you.

Each design in the street style, outdoor wear or livin' collection – is unique and each product is made on demand. So definitely not something you would get in any ordinary store. My goal is to make you happier wearing a more comfortable clothing style or have you enjoy a little bit of the outdoors in the comfort of your own home with my home style accessories.

You tell me if I succeeded. Share how you wear it and tag us or use #cvoriginals – it gets you 20% of your next purchase. " Think you would make a great ambassador for my signature products? Connect with me here.
// On business //
"Today your company from inception needs to have a global mindset and at the same time develop deep local awareness of the markets you are operating in or are acquiring talent from. That not only takes leadership and vision, but also guts and confidence.

I have learned (and failed forward) to lead our products, remote team and clients through that rocky road to success. On that journey – whether you are dealing with product development, business model innovation or addressing client value – in all aspects of your business – "collaboration" is your key component that should be nurtured always."
// On creating //
"When you create new things – you will find it is not a very structured process. A creative process is iterative and often kind of messy. But the creative process enables us to freely try out things, test things, build and rebuild, draw, erase, write and rewrite, redesign, play around with various angles or Lightroom presets until we think we got it all just right.

Just like building a business – there is never a straight line to creative success. But when you are able to combine the creative messy process that dominates your daily train of thoughts with a structured approach, at those moments you can move mountains."
// Connect //
Get in touch for speaking opportunities, if you're looking for an ambitious business coach or if you'd like to book a strategy session
MY GOAL IS TO HELP YOU MASTER THE BEST OF WHAT OTHER THOUGHT PIONEERS, TOP PERFORMERS AND SUCCESSFUL ENTREPRENEURS HAVE ALREADY FIGURED OUT.